15/08/2019
Chinese European Art Center (CEAC) Exhibition Qianfu Ye
Carpet or Curtain?Qianfu Ye / Chenny (China)
Tuesday to Saturday 13:00 – 17:30
Chinese European Art Center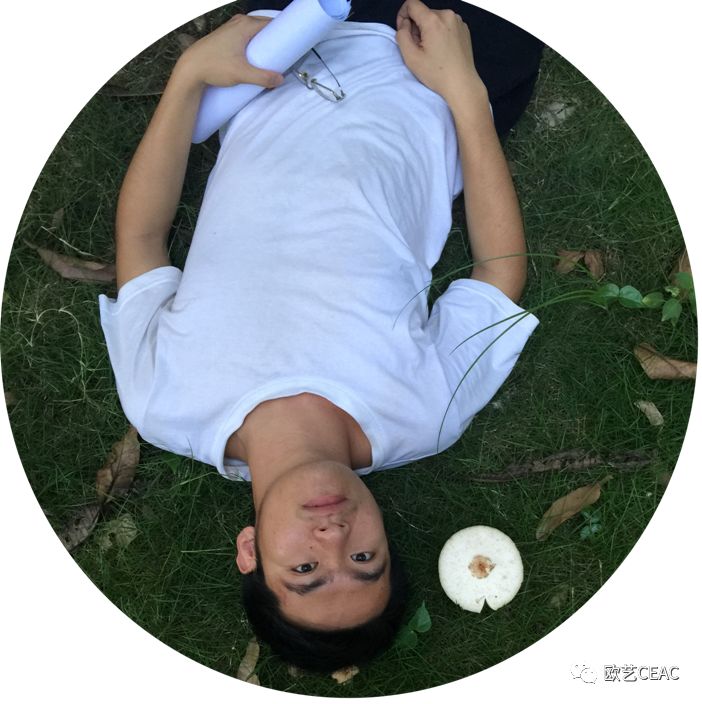 Qianfu Ye
You can call me Chenny, Aminalia - Chordata - Mammalia - Primates - Haplorhini- Simiiformes - Hominidae - Hominini - Homo - H. sapiens - Artist.
Born in 1991. June. 9th.
2011 - 2015, Art college of Xiamen University, Muti Media department.
2016 - 2019, Gerrit Rietveld Academie, VAV - Moving Image department.
2017-2018, Honors program Art and Research
2017.12 the one minutes program
2018.2 Eye on art group project , at Eyefilm museum
2018.4 Group exhibition of Honors Program at Looiersgracht 60
2019.3 Eye on art project at Eyefilm museum
2019.10.22 at Looiersgracht 60
My work observes the process of making something, which can be a step of filming making or a tiny accident such as a mouse ate my bread inside the locker, sometimes even during my own artist practice making can be deconstructed as a process.
Ye mostly works with video, performance and installation.
He studied at Muti-media apartment from Art college of Xiamen University, China. Later studied another bachelor in VAV-Moving image from Gerrit Rietveld Academie, The Netherlands.
When I first started to learn English, I always mess up these two words: "carpet" and "curtain". After 3 years' of study in the Netherlands, this exhibition seems to be a looking back.
There was a T-shirt I was too lazy to wash years ago, turn out to lose color, and just two weeks ago, my mom use whiteking to clean some oil on another T-shirt, which led to another lose-color-cloth.
The work I show at CEAC combines with 2 parts, one part is the short videos I made during three years of study in The Netherlands. The second part is a performance.
I shouted and run through the field, I walked on the piano, I hatched a sand turtle at the beach, I built up the symbol of my home environment.
When I flied from China to Europe, my main media started to switch to the media that I can carry with me - digital videos, which maybe because of a sense of unsafely and going abroad. But after 3 years, the energy of performance and installation seems to start coming back.
---
Chinese European Art Center (CEAC)
中国欧洲艺术中心于一九九九年与厦门大学艺术学院共同创建,由荷兰籍伊尼卡·顾蒙逊女士和厦大艺术学院秦俭教授联合发起,为非营利艺术机构。其核心的国际艺术家驻馆项目是中国大陆开始最早及运营时间最长的驻馆项目之一,接待来自世界各地各个创意领域的视觉艺术家、设计师、策展人、作曲家和作家等等。中心每年的活动日程不仅包括常态化的驻馆艺术家及特邀艺术家展览,还举办一系列相关的讲座、工作坊、户外影像放映会及音乐会等多种类的文化交流活动。
The Chinese European Art Center (CEAC) was co-founded by Mrs. Ineke Gudmundsson from the Netherlands and Professor Qin Jian from Xiamen Univeristy Art College in 1999. A non-profit multi-disciplinary art center, CEAC hosts one of the first and longest running Artist-in-Residence programs in China open to visual artists, architects,designers, curators, composers and writers from around the world. CEAC's events calendar features regular exhibitions showcasing invited and resident artists along with a supplementary program including lectures, workshops, concerts and outdoor film screenings.